Welcome Membership VPs/Chairs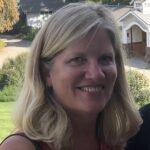 My name is Christine Kuzdal. I am the new Membership VP for Fifth District PTA. If you need anything, please reach out at Membership@FifthDistrictPTA.org.
First of all, thank you for volunteering to take on this very important position. As you are well aware, we are a membership based organization. Without the work you are doing, we would not be able to function!
For units, if you have not already set up your TOTEM membership site, please do so. It is quick and easy! I am available for help if you get stuck.  This is a link to the information to get started on TOTEM: https://capta.org/pta-leaders/services/electronic-membership-system/
Here are some other membership resources that are very helpful:
Membership Monday Newsletter: https://capta.org/resource/membership-monday/
Membership Section of the Toolkit link: http://toolkit.capta.org/membership/
Building Membership page link: https://capta.org/pta-leaders/run-your-pta/building-membership/
Also, some units have been requesting membership envelopes and cards. The envelopes are $15 for a box of 500, and the cards are free. For those units in a council, please reach out to your council to let them know what your needs are. They will be compiling a list and will arrange for pick-up of these. For those not in council, please reach out to me directly, and we will arrange for pick-up, which will likely be at our office located at 601 N E St, San Bernardino, CA 92415.
Thank you for serving the children of our community!